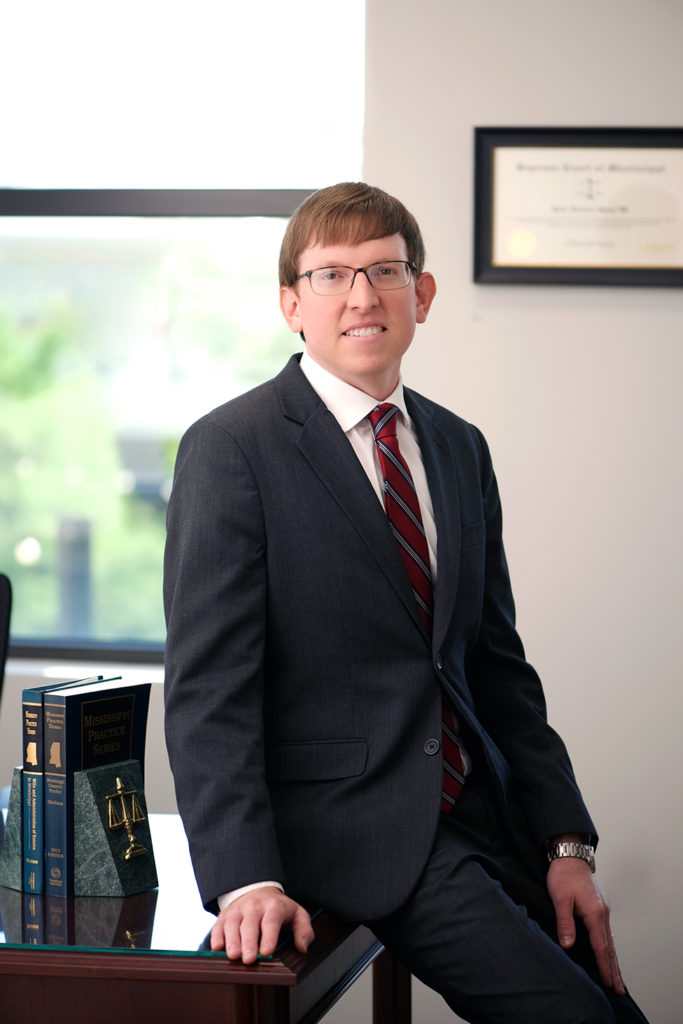 A Legal Research and Writing Service for Lawyers
Perhaps you are too busy to devote the time to an appeal.  Or maybe you need assistance with legal research and writing projects, so you can focus on your trial practice.  Whatever your legal research and writing needs, John S. Grant IV can help. 
Why Consider John?
John has a passion for legal writing and takes pride in drafting quality briefs for other attorneys.  With a career focus in appellate practice, John has over 13 years' experience in the niche area of appeals to the Mississippi Supreme Court and Court of Appeals.  John's experience, knowledge, and understanding of our state appellate courts allow him to effectively handle appeals in various areas of the law. 
John has extensive firsthand experience with the Mississippi appellate courts, having worked for the Court of Appeals for over 8 years.  As the Court's editor of opinions, he worked on over 2,500 published opinions.  John also clerked for Judge James D. "Jimmy" Maxwell, II.  Click here to read his full bio.
What Legal Services Do You Offer?
John regularly assists other attorneys with specific "as needed" projects.  Some attorneys, however, would rather turn over full control of the case, and simply refer their appeals to John.  Whatever the scope of work you have in mind, feel free to give John a call to discuss it.  Consider using John for any of the following: 
Drafting appellate briefs.

  John can produce a ready-to-file brief in a timely manner at a reasonable cost.  

Legal research.

  John is a skilled researcher, who will tackle any legal issue.  He can compose memos or simply find authority, according to your preference.

Appellate strategy.

  John has had attorneys send him the appellate record to evaluate the merits of the case.  He has recommended arguments to make and avoid, and advised of the chances of success on appeal. 

Complex trial court motions.

  If you have a complex motion or other filing, it might make sense to outsource the work so that it doesn't bog down the rest of your practice. 

Oral arguments.

  If you wish to have John argue a motion or brief in the trial or appellate courts, he is comfortable doing so. 

Editing and rule compliance.

  John will edit your brief, including for proper Bluebook format and compliance with appellate rules.  
This is not a full list.  If you have a legal research or writing project of any kind, John can help with it.  
What Areas of the State Do You Serve?
All parts.  With e-filing, it is cost effective for our Jackson-area firm to serve all parts of the state on appeals to our Supreme Court.  
Types of Cases
John has worked on a wide range of appeal cases in various areas of the law.  Whatever the type of appeal, John has probably worked on a similar case at some point in his career.  Since entering private practice, John has continued to handle a wide range of appellate matters.  For example, John has handled appeals or drafted appellate briefs in the areas of family law, real estate, personal injury, and criminal law, among others.  Given his experience, John has handled or is comfortable handling almost any type of appeal.  
What Are the Ethical Rules on Outsourcing Writing Projects?
The Mississippi Bar has found that our ethical rules permit attorney outsourcing: "A Lawyer may engage in the business of providing legal research and legal writing for other lawyers who do not practice in his firm."  MS Bar Ethics Op. No. 177 (Dec. 7, 1990).  A division of fees is permitted if "the division is in proportion to the services performed by each lawyer or, by written agreement with the client, each lawyer assumes joint responsibility for the representation," provided the client consents to the participation of all lawyers and the total fee is reasonable.  Miss. R. Prof. Cond. 1.5(e).
Scaling Your Law Practice
Solo practitioners or small firms generally do not focus on appeals. Such attorneys might have one or two appeals a year or fewer. For these attorneys, hiring a brief writer or researcher on an as-needed basis can be a game changer. John can help you scale, as you focus on your trial practice and let him handle the time-consuming writing projects. 
Outsourcing Can Save Your Client Money
Rather than wading through the appeal alone, teaming up with a skilled appellate writer can cut costs.  John is brushed up on the appellate rules and latest caselaw, which can help reduce the overall time spent on drafting a brief. 
Pricing
As you would expect, John's pricing structure and overall fee depend on the complexity of the case and the specific needs of the client.  He generally requires an up-front retainer and bills by the hour, but he will also consider using flat-fee pricing or a contingency fee in certain cases.    
Contact
John may be reached on his cell phone at 601-259-3176 (call or text) or by email at john@grantlegalgroup.com.